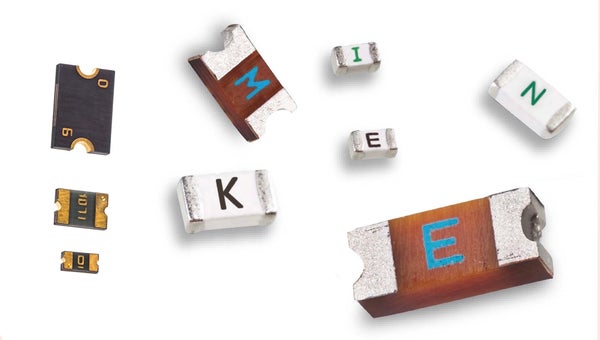 Automotive SMD Fuses
AEM Components' AEC-Q200 qualified and ISO/IATF 16949 certified fuses are setting a new standard for reliable performance in demanding automotive applications. Choose from AirMatrix wire-in-air fuses and SolidMatrix solid body fuses for optimum performance under the hood or in the cabin.
AirMatrix® Platform
QA2410/QA1206
Unique contruction enhances reliability
Hermetically sealed wire-in-air structure
Highly-reliable end-cap construction
Highest current rating in the industry, up to 20A, 250V
Consistent electrical performance

SolidMatrix® Platform
QF1206/QF0603
Stable at high temperature and high stress
Superior thermal and mechanical performance
Operating temperature ranges -55 to 150°C
Unique co-fired monolithic structure
High-reliability anti-sulfur construction

CMF Platform
QM2822H
Thermal simulation on critical fuse element design with optimized & safe fuse performances
Standardized 2822 footprint / miniaturized package for current rating from 20A to 125A
Voltage ratings from 48Vdc to 125Vdc
Low DC resistance (DCR) – Minimizes excessive power loss
High interrupting ratings – for excellent inrush current capability

REQUEST
INFORMATION
YouTube video featuring our fuse: "How To: Protect Against Catastrophic Shorts in EVs"