Events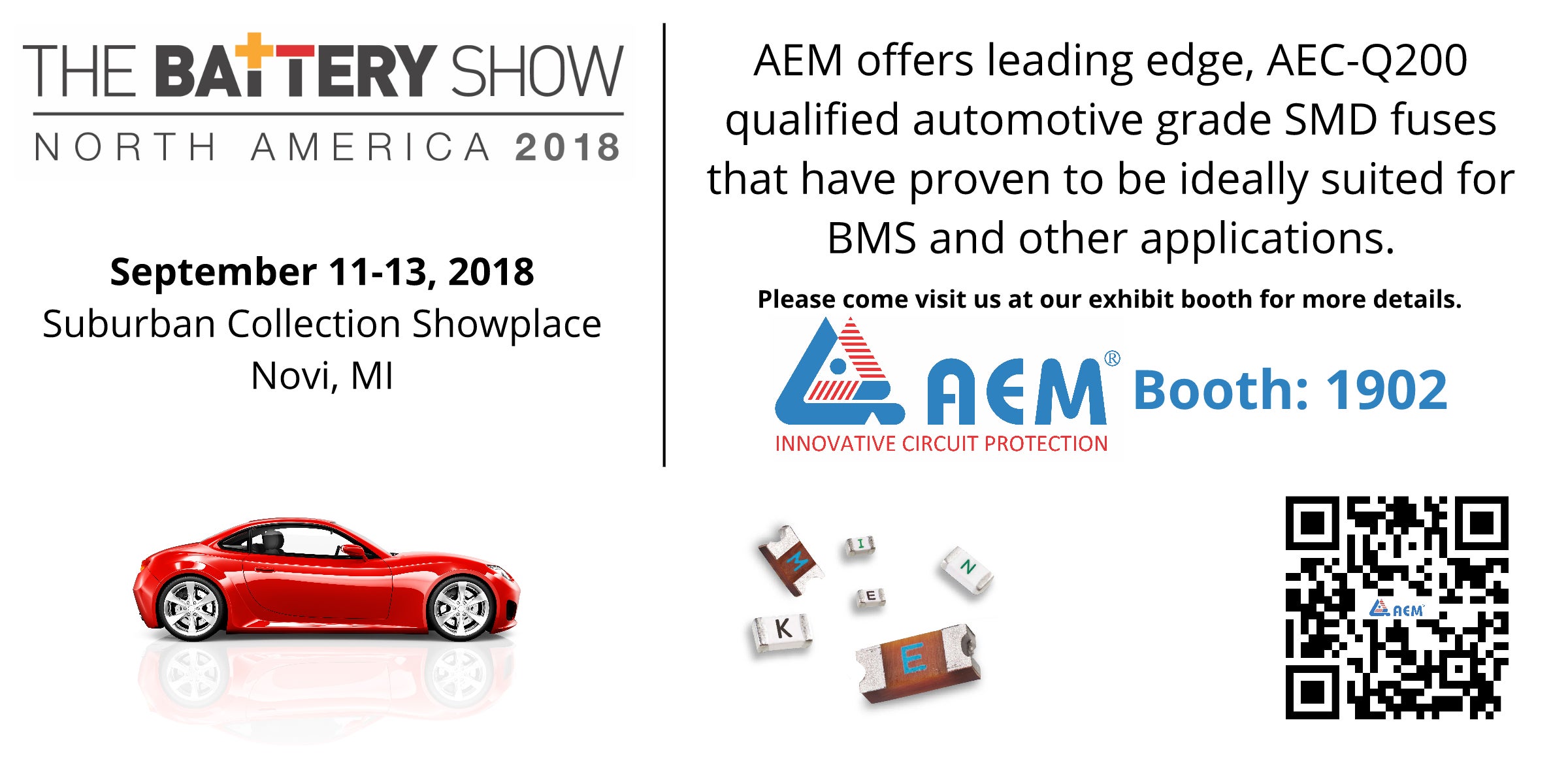 ---
AEM presented a poster titled the "Importance of Reliable Circuit Protection as a Safety Measure in Automotive Applications" at the 18th annual Advanced Automotive Battery Conference (AABC18), June 4-7, 2018, in Hotel del Coronado San Diego, California.
| | | |
| --- | --- | --- |
| | | |
As Electric Vehicles (EV's) continue to play a larger role in the future of the automotive industry, circuit protection is becoming more and more vital. When faced with extreme high voltage and high current short circuit conditions, traditional fuse technologies have demonstrated an inadequate level of protection, which under certain circumstances, could put passenger safety at risk due to fires or explosions. This presentation highlights some potential concerns and issues associated with traditional options and the importance of insuring proper fuse selection for these system critical EV applications. Extensive studies have been made regarding the arc suppression characteristics and breaking capacities of conventional fuses and how they compare with advanced "Wire-in-Air" AirMatrix® fuses. Continuous arcing observed with conventional fuses is due primarily to secondary conduction of vaporized solder. In contrast, this study demonstrates how advanced solderless AirMatrix® fuse technology could yield much more consistent and reliable performance, making them a much better choice for safe protection in automotive battery pack applications.
Safety was one of the major topics in the battery engineering symposium. AEM's poster and booth attracted many professional people from brand name EV and battery pack makers allowing for valuable discussions.
The conference focus is to share and discuss the latest technology, applications, and overall development challenges for electric and hybrid-electric vehicles It provides for lively informed discussions and ample networking opportunities to learn and connect with the companies, industry experts, and technology specialists from the entire supply chain of EV, HEV, and EREV vehicles.
The 3-day conference was held at the beautiful Hotel del Coronado in San Diego and the roughly 300 attendees were comprised of research scientists, design engineers, engineering managers, marketing/sales and government officials from around the globe. AEM was one of the sponsors for the AABC18 event.