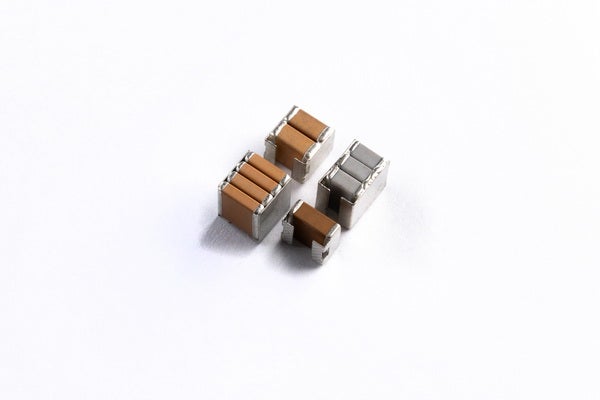 AMT Series
MLCC consists of a conducting material and electrodes. To make a chip-type SMT and achieve miniaturization, high density and high efficiency ceramic condensers are used. AEM's automotive grade AMT category MLCCs have high electrical precision, stability, and reliability. Besides, AMT type MLCCs are in tighten quality control to meet automotive application requirements and is AEC-Q200 qualified. The AMTS series can reduce the thermal/mechanical pressure on the capacitor through the flexibility of Soft Termination and has the characteristics to cope with board Bending pressure.
Features:
A wide selection of sizes is available (0603~ 1812,0201~1210)
RoHS Compliant
High capacitance in given case size.
Capacitor with lead-free termination (pure Tin)
The AMTS Soft termination series meet AEC-Q200 requirement.
Applications:
Navigation & Information equipment
Entertainment equipment
Electric vehicle – BMS, On-Board Charger, DC-DC converter and Inverter
Automotive infotainment systems