AEM to Exhibit at Strategies in Light 2016
2016-02-23
---

San Diego, February 23, 2016 - AEM Components, a leading provider of circuit protection and magnetic components will showcase the complete surface-mount circuit protection solutions for LED lighting applications, the industry smallest 250VAC and 125VAC rated SMD fuse line in the Strategies in Lights Show from March 1st to 3rd, 2016 in Santa Clara Convention Center, Santa Clara, CA. AEM representatives will be available to discuss the newest circuit protection technologies for LED lighting in booth#960 at the show.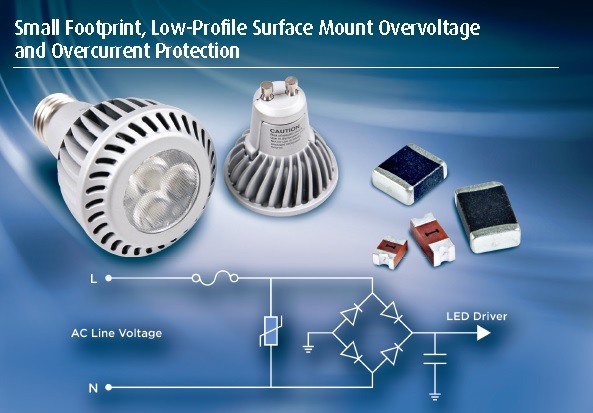 A broad line of circuit protection and magnetic components from AEM will be displayed,
About AEM Components (USA), Inc.
With more than 20 years industry experience, AEM Components (USA), Inc. is a leading provider of circuit protection components. AEM's surface mount fuses, ESD suppressors, resettable fuses and multilayer varistors (MLV) are deployed globally for circuit protection and ESD protection. AEM's AirMatrix® surface mount device (SMD) fuses are capable of sustaining high interrupting ratings for overcurrent protection, the company's SolidMatrix® SMD fuses provide secondary circuit protection in DC power applications and AEM's resettable fuses provide over current protection with fast time-to-trip characteristics. AEM's GcDiode® ESD suppressors provide reliable ESD protection for high speed data ports and AEM's MLVs are available for low energy ESD protection or high energy voltage surge protection. The company also offers chip inductors and beads for electromagnetic (EMI) signal filtering. AEM maintains research and development centers, manufacturing facilities and sales offices in the USA and throughout Asia. More information is available at www.aemcomponents.com.
« Back to News